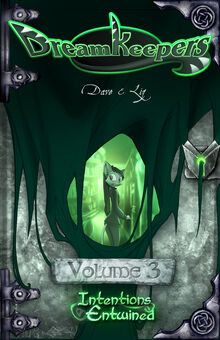 Trivia
One of the celebrities on Boore's wall of fame is that of an actual late night talk show host, who also appears in Volume 1. The rest of the celebrities are fictional dreamkeepers.
The shopping bag marked 'dealers den' is a nod to the shopping rooms hosted by furry conventions frequented by the Dreamkeepers staff.
Ad blocker interference detected!
Wikia is a free-to-use site that makes money from advertising. We have a modified experience for viewers using ad blockers

Wikia is not accessible if you've made further modifications. Remove the custom ad blocker rule(s) and the page will load as expected.