A small dockside orphanage, home to among others, the protagonists Mace and Whip. In addition to housing orphans and being ran by a shark named Grunn, it also produces banders, which the children are required to catch. Volume 1 of Dreamkeepers begins here as well as the start of the Prelude webcomic. Other characters include Paige and Randy. Vi and Bobby begin at the orphanage in Prelude.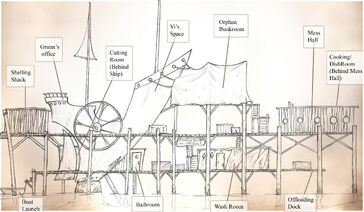 Ad blocker interference detected!
Wikia is a free-to-use site that makes money from advertising. We have a modified experience for viewers using ad blockers

Wikia is not accessible if you've made further modifications. Remove the custom ad blocker rule(s) and the page will load as expected.